Participation
in Listening challenge, May 2021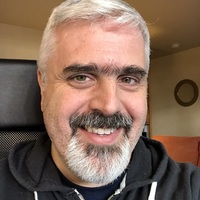 Michael F.
75 minutes
1.25h
Listened to Chillchat, Glossika and a new conversation partner today.
60 minutes
1.0h
Mix of Voice of China, Life in Chinese, and listening to friends reading a Mandarin Companion book aloud
60 minutes
1.0h
Listened to Mandarin Monkey podcast, my instructor during class, and Glossika sentences.
45 minutes
0.75h
Kicking things off with a mix of current faves, on which I spend about 15 minutes each so far: Audio book for Mandarin Companion's 猴爪, Glossika reviews, and Du Chinese stories (Elementary).
| | |
| --- | --- |
| Challenge time progress: | |
| Goal progress: | |
| | |
| --- | --- |
| Score | 4.0 |
| Rank | 33rd |
| Hours reported | 4.0 |
| Goal | 10h |