Participation
in Listening challenge, May 2021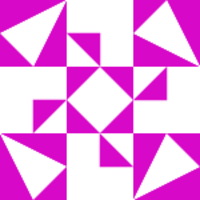 文佰川
240 minutes
4.0h
Combined days because I was camping and didn't have a way of logging time.
88 minutes
1.47h
Podcast on my run and starting transcribing a another mandarin corner video. This time I'm using audacity, it definitely makes it a lot easier for repeating sections and for slowing down.
220 minutes
3.67h
我下载了好几个MandarinCorner的视频。有一个满搞笑的。一个男孩讲了作为男朋友,女孩子有什么不好的地方。
480 minutes
8.0h
昨晚给我的耳机充电了,所以今天基本上整个上班的时间能够听中文播客啊!
30 minutes
0.5h
哎呀!今天我忘了我的耳机没电了,所以上班的时候没办法听中文内容。但下班后,我总算完成把MandarinCorner的校园欺凌视频抄写下来了。其实我自己写的文本没有太多错误,只是一个部分关于中国的法律我不太懂,于是写错了。
Phew I'm finally done! Most of my transcript was pretty spot on just a few words here and there that miss heard and one part about China's laws regarding minors I didn't really get at all but she quoted the actual law so that makes sense.
120 minutes
2.0h
听故事学中文, more transcribing of Mandarin Corner's video, and then started watching Put Your Head On My Shoulder with Language Learning With Netflix. I'm almost done with my transcript. It may be hard work but it's very satisfying when you finally understand a part you didn't before.
40 minutes
0.67h
More transcribing! Only at the 4 minute mark so it's pretty intense, but wow I could see how beneficial this kind of practice would have if it was done regularly. I really like the the format of these topic videos on Mandarin Corner. They have similar language to news stories but of course are far easier and Eileen delivers them slowly. Once I'm done I will compare my transcript to the official.
60 minutes
1.0h
Listened to 自然而然说中文 and starting working on transcribing an episode of Mandarin Corner on Bullying. Even though Eileen speaks much slower than the news or TV, it is still pretty difficult. It's only 9 minute video but it might take me a couple days, so it truly is intensive listening.
20 minutes
0.33h
不能说的秘密现在看完了。还有复习些ChinesePod的对话。
390 minutes
6.5h
不同的内容。午饭的时候我把两个ChinesePod课程学好了。一边听,一边看文本。
170 minutes
2.83h
Didn't get as much listening done today since I had jury duty. Almost finished mining 不能说的秘密.
60 minutes
1.0h
Podcasts on a run and language learning with Netflix. Still not sure how I feel about it. Maybe I need to give it time more to see the results. I'm rewatching 不能说的秘密 (Secret) by Jay Chou and sentence mining using the software. The Taiwanese accents in the movie are quite difficult to understand, especially Jay Chou's, he sounds like he has marbles in his mouth while speaking Mandarin. Once I finish mining from this movie I'll move onto a Mainland drama.
390 minutes
6.5h
我听了很多内容,种种话题,也不同的水平。目前我很关注并且支持Mandarin Corner的内容。他们的视频对学习中文的人非常帮助,因为能够听到不同的口音,同时了解中国文化。
90 minutes
1.5h
一边健身,一边听播客。还有开始用那个软件"Language Learning With Netflix". 还不知道我喜不喜欢。
Last challenge I did a lot more passive listening, so this one not only do I want to try to break my previous record, but also spend more time actively listening. I'm trying out Language Learning With Netflix. There's ways to really make the work flow streamlined but if still feels rather slow and I end up not listening much, so not sure if I'm 100% sold on the idea.
360 minutes
6.0h
今天上班的时候收听中文播客。上次比赛我听了很多节目,不过这个月的比赛我想试试看中国电视据。其实我很少看电视据,就是因为大部分不太懂,但我刚发现一个软件叫做"Language Learning with Netflix"。好像很实用的。
| | |
| --- | --- |
| Challenge time progress: | |
| Goal progress: | |
| | |
| --- | --- |
| Score | 77.13 |
| Rank | 1st |
| Hours reported | 77.13 |
| Goal | 30h |