Participation
in Reading challenge, July 2021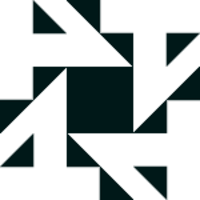 Ariane
95 minutes
1.58h
a few articles on http://cn.chinadaily.com.cn/
70 minutes
1.17h
4 articles http://cn.chinadaily.com.cn/
45 minutes
0.75h
http://chinesereadingpractice.com/
50 minutes
0.83h
三侠五义的故事 (Collection of Abridged Chinese classics)
20 minutes
0.33h
1 article '该不该要更多警察?旧金山亚裔社区的恐惧与分裂'
100 minutes
1.67h
三侠五义的故事 (Collection of Abridged Chinese classics)
Good job! Would you mind if I ask where you read these articles?
125 minutes
2.08h
Finished the abridged version of 西游记
43 minutes
0.72h
The power of habits (simplified version)
https://www.alllanguageresources.com/intermediate-chinese-practice-power-of-habit/#more-9815
25 minutes
0.42h
https://www.google.com/amp/s/www.bbc.com/zhongwen/simp/chinese-news-42149172.amp
20 minutes
0.33h
1 article on the chinese version of the New York Times '女性故事引发共鸣,中国女影人迎来票房春天'
20 minutes
0.33h
https://cn.nytimes.com/china/20210714/lying-flat-in-china/?_ga=2.217105631.892698629.1626286749-1765764021.1626286749
40 minutes
0.67h
Started 火锅家族
thanks to the recommendation of Jamie Lee
70 minutes
1.17h
留在中国的月亮石雕
Graded reader
4 chapters
We're reading the same book, but you're way ahead of me. It took me about 45 minutes just to read the first chapter ;-)
28 minutes
0.47h
Last two chapters 留在中国的月亮石雕
30 minutes
0.5h
Started a new book '清单人生'
15 minutes
0.25h
1 article on 澎湃新闻
"为什么城市里不能没有书店?"
30 minutes
0.5h
Abridged version of 西游记 (~30页)
| | |
| --- | --- |
| Challenge time progress: | |
| Goal progress: | |
| | |
| --- | --- |
| Score | 30.18 |
| Rank | 1st |
| Hours reported | 30.18 |
| Goal | 30h |