Participation
in Reading challenge, July 2021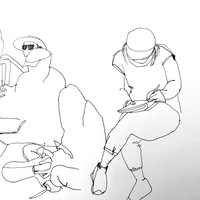 Milja
45 minutes
0.75h
I started a new book. Graded reader 1100 characters 好狗维克 (Vick the good dog).
40 minutes
0.67h
Started a new level of a graded reader. It was ok, though it might be too difficult.
Chinese Breeze 1100 characters: Beauty and Grace (沉鱼落雁)。
65 minutes
1.08h
Started a new graded reader: 朋友 (750 characters, Chinese Breeze)
75 minutes
1.25h
Graded reader 750 汉字: 狸猫换太子 (The Crown Prince or a Leopard Cat?)
60 minutes
1.0h
Graded reader 750 words: 远嫁西藏的公主。(Legend of a Tang Princess)
10 minutes
0.17h
Started to read graded reader (760 characters) 远嫁死藏的公主。 didn't get too far...
45 minutes
0.75h
Graded reader 750 汉字。 四大美女之杨贵妃。
Timed my reading speed. 87 characters per minute.
50 minutes
0.83h
Graded reader 750 汉字: 卧薪尝胆。
| | |
| --- | --- |
| Challenge time progress: | |
| Goal progress: | |
| | |
| --- | --- |
| Score | 12.41 |
| Rank | 14th |
| Hours reported | 12.41 |
| Goal | 10h |