Participation
in Listening challenge, September 2021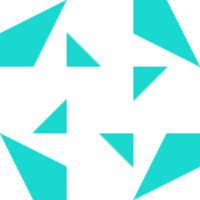 Ree
30 minutes
0.5h
Listened to Mandarin Corner Podcast
100 minutes
1.67h
watched 2 episodes of 我的砍价女王 + Listened to HSK 5 Audio
95 minutes
1.58h
Watched 2 episodes of 我的砍价女王 + Listened to HSK 5 audios
15 minutes
0.25h
Listened to half of Mandarin corner "Why are some Chinese man so feminine " podcast at 0.75 speed, I could understand about 70% of it.
15 minutes
0.25h
Listened to HSK 5 book audios chapter 6-10
90 minutes
1.5h
Watched two episodes of 我的砍价女王
120 minutes
2.0h
Watched 3 episodes of 我的砍价女王
30 minutes
0.5h
Listened to a Mandarin Corner episode (intermediate level)
55 minutes
0.92h
Listened to The Mandarin Monkey Chinglish podcast.
38 minutes
0.63h
Mandarin corner podcast. First time listened whilst reading subtitles, second time just listened.
Also watched an episode of 家有儿女 with no subtitles, could understand about 45/50% of it.
20 minutes
0.33h
Listened to the HSK 5 audio scripts Chapter 1-5, listened at normal speed, then reduced speed a bit to see if that would improve what I hear.
| | |
| --- | --- |
| Challenge time progress: | |
| Goal progress: | |
| | |
| --- | --- |
| Score | 10.13 |
| Rank | 20th |
| Hours reported | 10.13 |
| Goal | 0h |