Participation
in Listening challenge, January 2022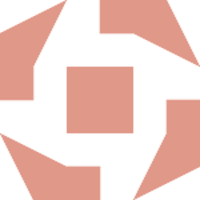 Kathryn
35 minutes
0.58h
Listening to nursery rhymes, watching videos of children's books being read.
55 minutes
0.92h
More 'Popup Chinese' and 'visits with chickens' videos. (Also today I looked back at notes that I'd made before the challenge started about what to listen to. I can now understand some things that I couldn't understand back then. Heartening!)
125 minutes
2.08h
Women shi pengyou ma? Popup Chinese. Chickens. Starting to get a feel for what I can listen to while cooking (e.g. Popup Chinese), while relaxing but in front of a screen (e.g. chickens), and what takes concentration (transcribing something that is a stretch for me e.g. Women shi pengyou ma). Enjoying them all!
35 minutes
0.58h
Chinese Pod and Melnyks Chinese - just trying out some different listening resources.
110 minutes
1.83h
'Women shi pengyou ma?' I tried to transcribe in pinyin, pick out words I already know, then find out meanings of the rest. This is a big stretch for my very basic Mandarin but fun and it will be interesting to see what difference it makes to my listening. Also today I looked for alternatives to podcasts where short dialogues are explained in English - so tried and enjoyed (1) Diane Neubauer's hen videos, and (2) Hit Chinese videos e.g. learning Chinese while cooking meat pie.
60 minutes
1.0h
Haokan shi bu goude, Popup Chinese
90 minutes
1.5h
Haikan shi bu gou de, Popup Chinese
45 minutes
0.75h
Popup Chinese, Haokan shi bu goude
60 minutes
1.0h
Shei Haokan. Listened a few times and with help from context and Google, understood almost all of it. Just a few words still puzzle me...
70 minutes
1.17h
Listening to Popup Chinese and audio recordings from classes.
10 minutes
0.17h
Listening to audio recordings from classes.
20 minutes
0.33h
Listening to audio recordings from classes while looking at class notes. Not as much fun as Popup Chinese but useful. (This reminds me how important it is to have engaging material to listen to, to keep motivated.) Also it may be more useful to just listen first, then listen while looking at notes so I will try this tomorrow.
45 minutes
0.75h
(1) Pop up Chinese. (2) 'Shei haokan' - I think I understood about 90% of this which was enough to get the story (the first time I have felt that) and to be able to pick out words/sentences I don't understand. It helped that it is read very slowly (which reminded me to slow down audio when I don't understand something) and has familiar vocab.
75 minutes
1.25h
I listened to more Popup Chinese. Then I listened to the first chapter of 'Haokan shi bu gou de'. This was tricky for a different reason i.e. quite a bit of vocab I don't know yet. At the moment I understand about half and need to look up the rest.
40 minutes
0.67h
Listening to Popup Chinese Absolute Beginner lessons. Even though the vocab was mostly known to me, I still found it tricky to understand the dialogues and had to listen to them several times. I think this was mainly because of speed and finding it hard to hear where one word ended and the next one started.
| | |
| --- | --- |
| Challenge time progress: | |
| Goal progress: | |
| | |
| --- | --- |
| Score | 19.25 |
| Rank | 13th |
| Hours reported | 19.25 |
| Goal | 10h |