Hacking Chinese Resources
Click one or more tags to show relevant resources. Follow @ChineseLinks on Twitter, to get notified about new resources!
Filter
14 resources found.
Hanzi Grids lets you create custom Chinese character worksheets and grid paper templates that you can download and print out for handwriting practice. Read more.
hanzigrids.com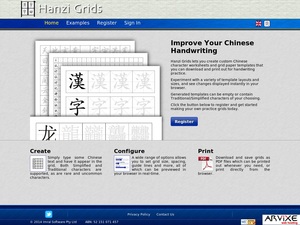 imron – over 9 years
Wenlin software makes learning Chinese easier and more interesting, for begining students, life-long speakers, and scholars alike. It combines a comprehensive Chinese dictionary, a Unicode text edi... Read more.
wenlin.com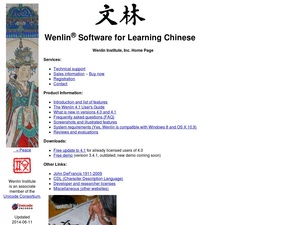 mikelove – over 9 years
Tatoeba offers sentences in many languages (you can choose yourself which languages to search for). This is excellent if you want to find your own example sentences for your Chinese vocabulary or i... Read more.
tatoeba.org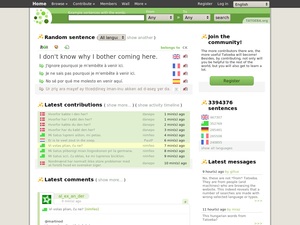 Olle Linge – about 9 years
A website on the etymology of Chinese characters, with a lot of images of their past forms from different periods. Read more.
ednorog – over 9 years
Get your own unique and personalized Chinese Seal, with your name or any sentence. This tool is useful if you want to create a generic Chinese-looking logo or seal for almost any purpose. There are... Read more.
chinese-tools.com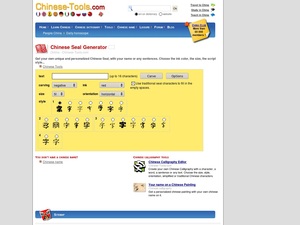 Olle Linge – over 9 years
Explode Chinese characters into their building blocks; visualize and remember how they are formed. Read more.
characterpop.com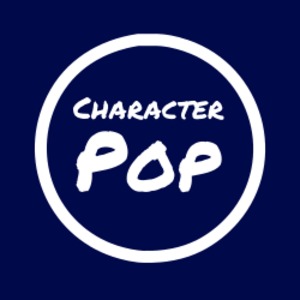 stefanwienert – over 9 years
This is a neat little tool that converts pin1yin1 with numbers to pīnyīn with tone marks. Very simple, very useful. Read more.
lexilogos.com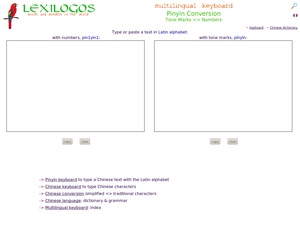 Olle Linge – over 9 years
Online Pinyin Input Method is a free online Chinese typing tool using Mandarin/Putonghua pinyin codes. We empower you to type Chinese online anytime, anywhere with any computer for free! Read more.
pinyinput.com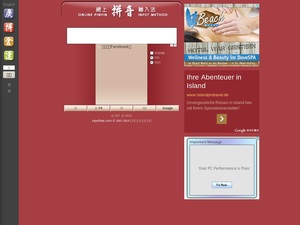 Olle Linge – over 9 years
TutorMandarin is an online Chinese tutoring software and service. Students take 1-on-1 classes with professional Mandarin tutors on PC, Android, or iOS. Full courses from Beginner to Advanced, Spok... Read more.
tutormandarin.net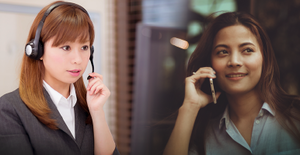 hanpingchinese – almost 6 years
Create your own Chinese calligraphy with a character, a word, a sentence or any text. Choose the size, style, orientation, simplified or traditional Chinese characters. This tool offers a wide vari... Read more.
chinese-tools.com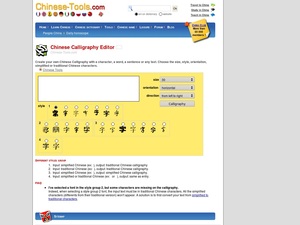 Olle Linge – over 9 years
FREE multi-platform app and desktop software. I use it for looking up words, checking characters etymology, stroke order, collocations. The mobile app also has other functions. For me, this is ... Read more.
smarthanzi.net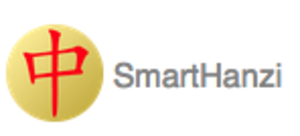 Tikaf Viper – 4 months
Inkstone : Learn Chinese on the go - no Internet connection required! Read more.
skishore.me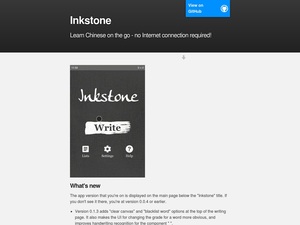 hanpingchinese – almost 6 years
Open-source, community edited Chinese-Hungarian dictionary • 11,000 headwords • Handwriting recognition • Stroke order animations Read more.
chdict.zydeo.net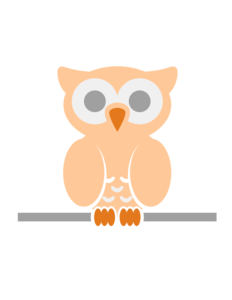 hanpingchinese – over 6 years
A search tool for finding visually similar Chinese characters. Input a Chinese character and see a list of other characters that look roughly the same. The tool also offers character decomposition ... Read more.
visualchinesesearch.com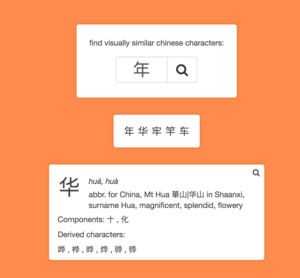 Kevin Bullaughey – over 6 years