Hacking Chinese Resources
Click one or more tags to show relevant resources. Follow @ChineseLinks on Twitter, to get notified about new resources!
Filter
14 resources found.
Stack Exchange is a site where people can ask questions to the community and get answers back. These answers are then rated by other people in the community and the most helpful answer can be chose... Read more.
chinese.stackexchange.com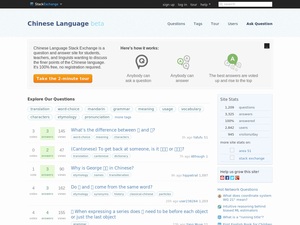 Olle Linge – almost 10 years
Mandarin Chinese With Fiona Tian is a free video resource for learning Mandarin Chinese in a fun, enjoyable way. Chinese doesn't have to be hard. Kick back, relax, and enjoy. Read more.
mandarinmadeez.com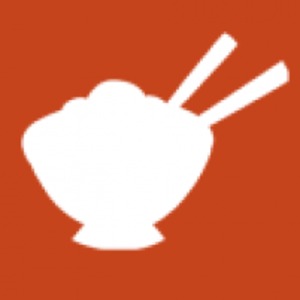 Gwilym – over 9 years
Finally, Duolingo added a En->ZH course. As Duolingo is the most popular gamification learning app, the learning experience is relatively streamlined and tested. The monetarization aspect leads to ... Read more.
en.duolingo.com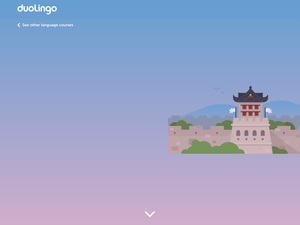 stefanwienert – almost 6 years
This is a course offered by Peking University and Coursera. It's free to use, but you need to register (you can preview it before you register, though). There are six units, each taking roughly one... Read more.
coursera.org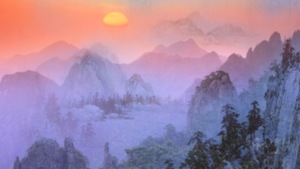 Olle Linge – over 8 years
Langademy is a language learning social network that connects students with natives from all over the world. Students can practice Chinese, English, French or any other language at Langademy by mak... Read more.
langademy.com

Olle Linge – about 7 years
HanSheng Chinese is an online learning platform for chinese with customized courses. It features Listening, Reading and Writing practices as well as a test for you proficiency-level and exams to... Read more.
hschinese.com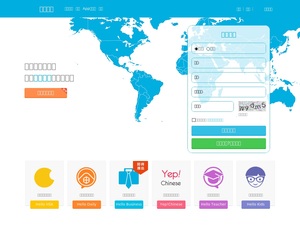 lazylink – over 8 years
This site is a free resource for beginner learners of Mandarin who are looking to develop basic conversational ability for social, travel or work situations. It currently contains a small archive o... Read more.
mandarinhq.com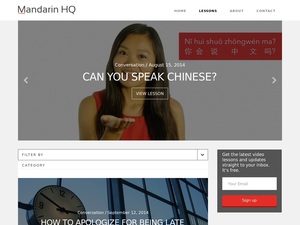 BK – about 9 years
This site offers language exchange partners (and also seems to plan to provide tutors and language teaching services as well). The language partner part of the site is free, though, so if you're lo... Read more.
liveitchina.com

Olle Linge – over 9 years
看剧学汉语 is a community on Discord, gathering more than a thousand members, both native speakers and learners. While 看剧 (as in "watch TV series) is part of the name, the server also covers lots of oth... Read more.
discord.gg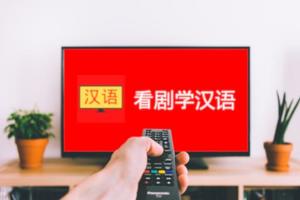 Olle Linge – about 3 years
ChineseMe is the most integrated Mandarin course, designed for motivated learners who have decided to become fluent. It is an interactive textbook that adapts itself to your interests. The course i... Read more.
chinese-me.com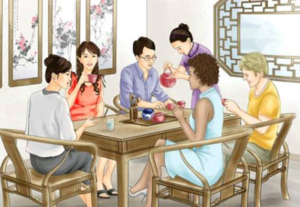 Tim – over 5 years
This is a character-by-character beginner course in Chinese, provided free of charge at the Open Languages Project. It teaches you to read (and listen to) Chinese by explaining and introducing one ... Read more.
oplang.org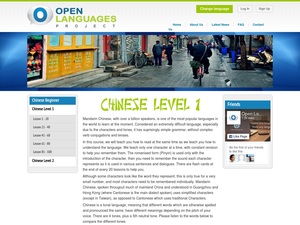 Olle Linge – almost 8 years
From their website: Features: - a game-based and structured curriculum optimized for English-speaking beginners; - compartmentalized contents designed for studying in fragmented times; - an... Read more.
chinese-skill.com

Olle Linge – over 8 years
From their website (if you have personal experience of their courses, please leave a comment): New Concept Mandarin specializes in teaching Mandarin Chinese (Putonghua) as a second language. Act... Read more.
newconceptmandarin.com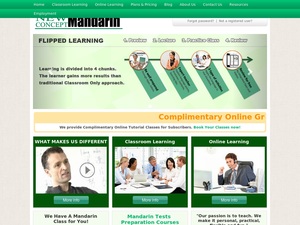 Olle Linge – almost 9 years
This site offers basics, self-paced lessons where you can learn basic vocabulary and grammar (usually with audio as well). There are also Skype lessons and other more interactive parts of the site ... Read more.
culturealley.com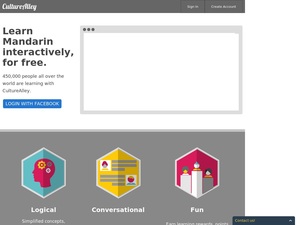 Olle Linge – over 9 years