Hacking Chinese Resources
Click one or more tags to show relevant resources. Follow @ChineseLinks on Twitter, to get notified about new resources!
Filter
11 resources found.
A neat list skill-related vocabulary in Chinese by Carl Gene Fordham. From the introduction of the blog post: Lately I've noticed that Chinese has many words to describe skills and abilities ... Read more.
carlgene.com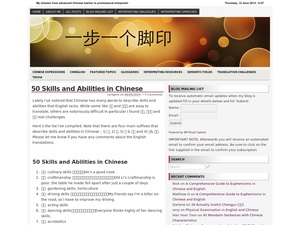 Olle Linge – about 8 years
Finally, Duolingo added a En->ZH course. As Duolingo is the most popular gamification learning app, the learning experience is relatively streamlined and tested. The monetarization aspect leads to ... Read more.
en.duolingo.com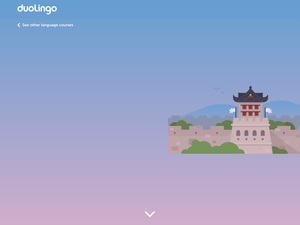 stefanwienert – over 4 years
This is an excellent list of useful terms for writing academic texts in Chinese, compiled by Carl Gene Fordham. Best of all, it comes with examples, which is essential for using these words correct... Read more.
carlgene.com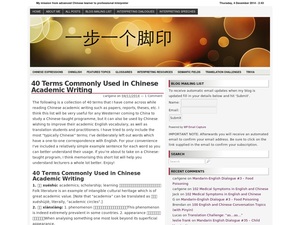 Olle Linge – over 7 years
This is blog post listing easily confused characters. It's very helpful to see these next to each other since they are hard to keep separate if you only see them one by one. The selection is based ... Read more.
fluentinmandarin.com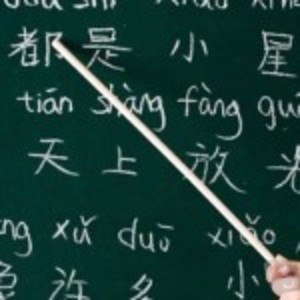 Olle Linge – almost 7 years
This tool gives you the most common bigrams found in news language or general fiction (choose which one). Note that a bigram isn't necessarily a word. For instance, 一个 isn't a word, but it's a very... Read more.
lingua.mtsu.edu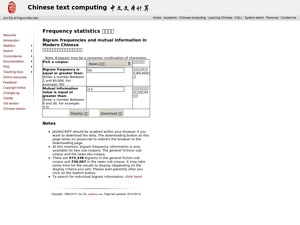 Olle Linge – over 7 years
This is a quiz of 100 common polyphonic characters in Chinese. A polyphonic character is a character that has more than one pronunciation. Through 100 sentences, this quiz asks you to fill in the r... Read more.
chinesewaytogo.org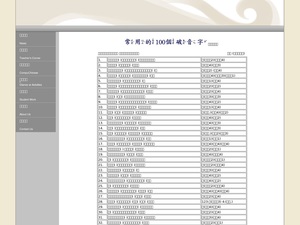 Olle Linge – over 7 years
What can we say mathematically about the difference between simplified and traditional Chinese characters? This is an in-depth discussion about character simplification, the information content of ... Read more.
medium.com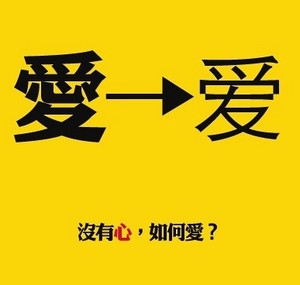 Olle Linge – over 7 years
This is a research paper detailing a study of the mutual intelligibility of Chinese topolects. Dialects were sorted into groups and then it was experimentally tested how much of words and sentences... Read more.
openaccess.leidenuniv.nl

Olle Linge – about 6 years
This blog post contains both a list of most of the elements in the periodic table in both Chinese and English, but more importantly, it contains a discussion about the characters used to represent ... Read more.
languagelog.ldc.upenn.edu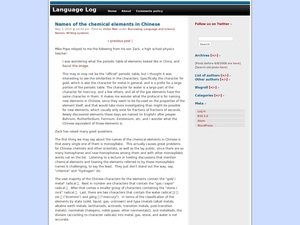 Olle Linge – about 7 years
This resource is meant for Chinese people who want to learn gym vocabulary in English, but it works even better for speakers of English who want to learn Chinese. Each vocabulary is translated from... Read more.
Olle Linge – about 7 years
This is a review of Perry Link's book about Chinese. This passage sums it up pretty well, and although I haven't read the book (yet), it's high on my list of books to get my hands on: "In writin... Read more.
lareviewofbooks.org

Olle Linge – over 8 years