Hacking Chinese Resources
Click one or more tags to show relevant resources. Follow @ChineseLinks on Twitter, to get notified about new resources!
Filter
14 resources found.
A series of graded readers for early stage reading. The levels progress from 300 to 500 to 750 words. The stories contain a lot of repetition to ensure learning but at the same time tell more e... Read more.
chinesebreeze.net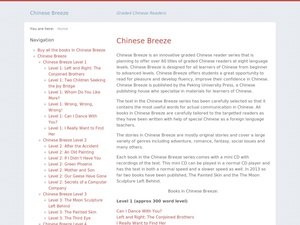 kdgbalmer – almost 8 years
A neat list skill-related vocabulary in Chinese by Carl Gene Fordham. From the introduction of the blog post: Lately I've noticed that Chinese has many words to describe skills and abilities ... Read more.
carlgene.com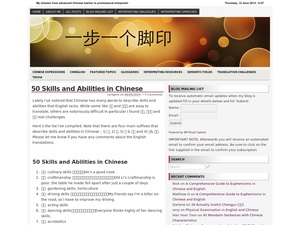 Olle Linge – over 7 years
I've taken some book summaries of interesting non-fiction books, rewritten them into simple English and had them translated into Chinese. This way, the vocabulary and grammar will be easier to unde... Read more.
alllanguageresources.com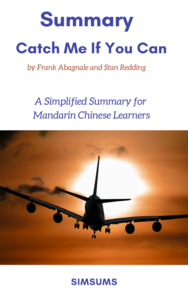 Nick Dahlhoff – about 2 years
Recommended and introduced by Trevor [here](http://www.hackingchinese.com/extensive-listening-challenge-october-2014-wrapping-up/#comment-646686). Each book (one for each level of the new HSK ex... Read more.
Olle Linge – about 7 years
This is a text file containing all the vocabulary for the new version of the HSK 3.0. Please note that this is not an official list and that it was created based on vocabulary in a book (汉语国际教育用词语声... Read more.
dropbox.com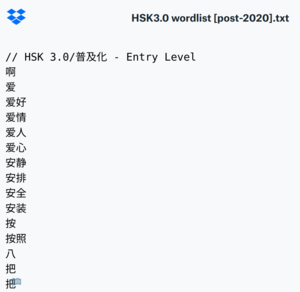 Olle Linge – about 1 year
This is an excellent list of useful terms for writing academic texts in Chinese, compiled by Carl Gene Fordham. Best of all, it comes with examples, which is essential for using these words correct... Read more.
carlgene.com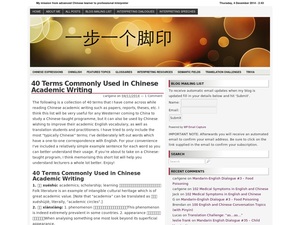 Olle Linge – about 7 years
This is blog post listing easily confused characters. It's very helpful to see these next to each other since they are hard to keep separate if you only see them one by one. The selection is based ... Read more.
fluentinmandarin.com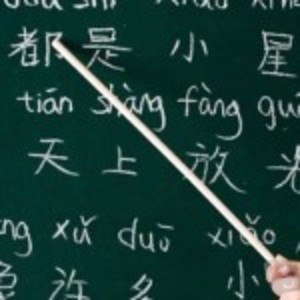 Olle Linge – about 6 years
Every textbook should contain these (and some more) phrases. By learning some common sentences such as "how do I say this in Chinese", "can you please say that again" and so on, you can increase th... Read more.
blog.skritter.com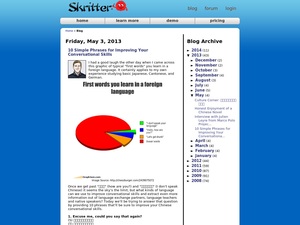 Olle Linge – over 7 years
A Chinese discussion forum / social news site with discussions about almost everything. Good for reading about your particular interests or perhaps even participating in the discussions yourself. Read more.
Olle Linge – over 7 years
This is a digital version of the official authoritative stroke order standard used in China. It is sorted by stroke and is not searchable, so it's a bit hard to use. Thus, other resources will ofte... Read more.
yuke.blcu.edu.cn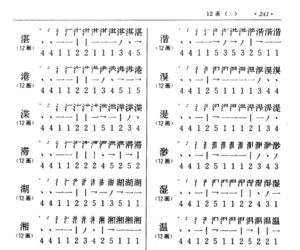 Olle Linge – 9 months
This site (originally a book) explains the difference between commonly mixed up (traditional) characters, published by Taiwan's Ministry of Education. As it says in the introduction, the main purpo... Read more.
language.moe.gov.tw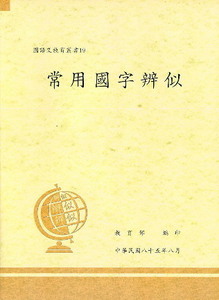 Olle Linge – about 1 year
This blog post contains both a list of most of the elements in the periodic table in both Chinese and English, but more importantly, it contains a discussion about the characters used to represent ... Read more.
languagelog.ldc.upenn.edu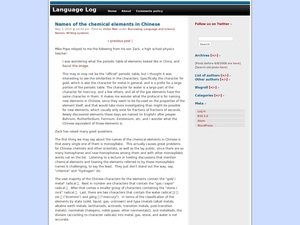 Olle Linge – over 6 years
This video is produced by Hutong School and explains the very basics of Chinese tones, suitable for the complete beginner or those that are thinking about learning Chinese and want to know a little... Read more.
youtube.com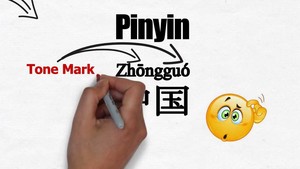 Olle Linge – over 7 years
This is a review of Perry Link's book about Chinese. This passage sums it up pretty well, and although I haven't read the book (yet), it's high on my list of books to get my hands on: "In writin... Read more.
lareviewofbooks.org

Olle Linge – almost 8 years