Hacking Chinese Resources
Click one or more tags to show relevant resources. Follow @ChineseLinks on Twitter, to get notified about new resources!
Filter
11 resources found.
This is probably the best Pinyin chart available. It offers all syllables with all tones, but also transcriptions in other systems, including the International Phonetic Alphabet, Zhuyin and Wade-Gi... Read more.
resources.allsetlearning.com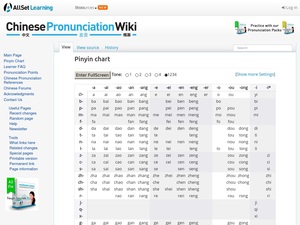 Olle Linge – about 4 years
This application is built on the speech sound analysis program Praat and is completely free of charge and available for many platforms. The idea is simple: A word is presented with a tone contour a... Read more.
speakgoodchinese.org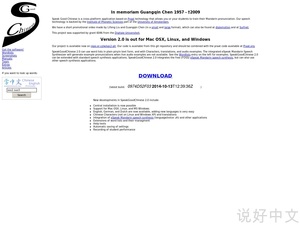 Olle Linge – almost 8 years
Praat is one of the most widely used programs when it comes to doing scientific phonetic analysis. It requires some training to use most of the features, but all students can easily learn how to an... Read more.
praat.org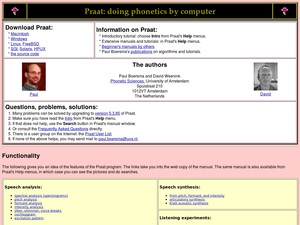 Olle Linge – about 8 years
Yet another Pinyin chart. There are many out there, so let's focus on why this is worth mentioning. First, it offers all syllables in all tones. It should be noted that it offers all tones even for... Read more.
chinese.yabla.com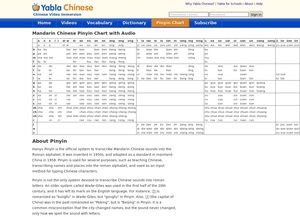 Olle Linge – over 8 years
This resource lists all existing syllables in Mandarin. It is different from other resources that also list tones of the various syllables in that it does not include syllable and tone combinations... Read more.
newconceptmandarin.com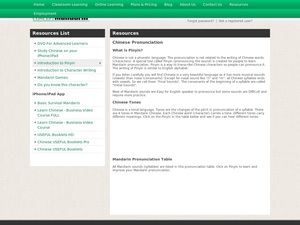 Olle Linge – over 8 years
This tool allows you to convert Chinese text (both simplified and traditional) to different formats, including Pinyin (with tone marks or numbers) and IPA (International Phonetic Alphabet). This s ... Read more.
easypronunciation.com
Olle Linge – over 8 years
This is the traditional Pinyin chart with audio, with the added benefit that you can download it and use it offline. Contains separate mp3 files. Female speaker with clear pronunciation. Edit: Y... Read more.
chinesepod.com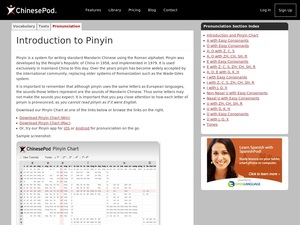 Olle Linge – over 8 years
UPDATE 2017: This app is now rolled into our Hanping Dictionary apps (Lite, Pro & Cantonese). Great way for beginners to practice single and double-syllable Chinese words. ★ Ideal for any stu... Read more.
play.google.com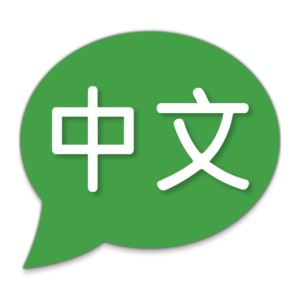 hanpingchinese – over 6 years
This is an excellent (free) app for those who want to familiarise themselves with Pinyin. This beats anything written in a standard textbook and the ease of access of all the sounds is a must for b... Read more.
allsetlearning.com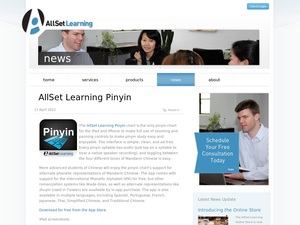 Olle Linge – about 8 years
This is a simple table where you can access sound files of syllables in Mandarin read with all four tones. Unlike [the other one I have also recommended](http://resources.hackingchinese.com/s/xqoai... Read more.
hkchinesemandarintutor.com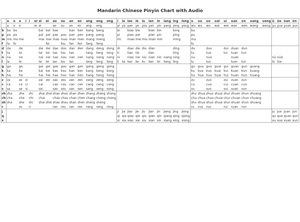 Olle Linge – over 8 years
Online Chinese flashcards that adapt to your learning, Chinese speaking practice using voice recognition, and a simple, fast Chinese-English dictionary. Read more.
fastchinese.org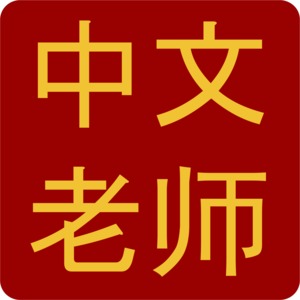 ChineseTutor – over 8 years