Hacking Chinese Resources
Click one or more tags to show relevant resources. Follow @ChineseLinks on Twitter, to get notified about new resources!
Filter
12 resources found.
This is a list of the 100 most common radicals among the 2000 most common characters, meaning that it's excellent for beginners who want to boost their understanding of Chinese characters. The list... Read more.
hackingchinese.com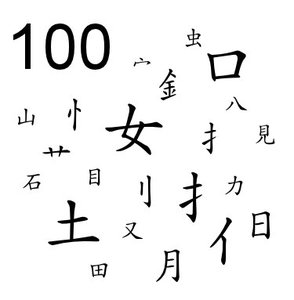 Olle Linge – over 8 years
This article on Wikipedia lists character simplifications and is extremely useful if you already know one character set and want to learn the other. I have written about learning both character set... Read more.
en.wikipedia.org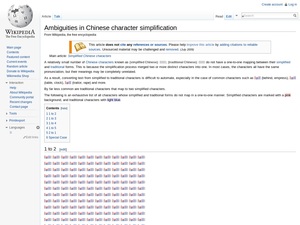 Olle Linge – almost 9 years
This is a text file containing all the vocabulary for the new version of the HSK 3.0. Please note that this is not an official list and that it was created based on vocabulary in a book (汉语国际教育用词语声... Read more.
dropbox.com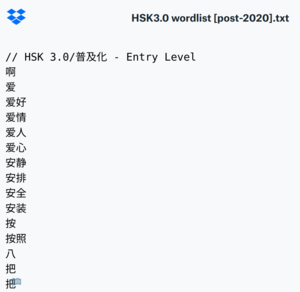 Olle Linge – over 2 years
This resource presents something fairly unique: handwriting samples from a famous calligrapher (田英章) for all characters in HSK, sorted by level. This includes both regular script (楷书) and semi-curs... Read more.
edsko.net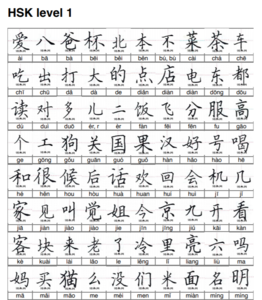 Olle Linge – about 3 years
This website allows you to enter Chinese characters (simplified or traditional) to search for calligraphy references. A range of different examples of the character in question is shown (depending ... Read more.
9610.com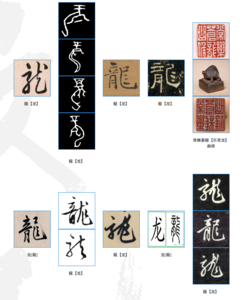 Olle Linge – over 2 years
This is blog post listing easily confused characters. It's very helpful to see these next to each other since they are hard to keep separate if you only see them one by one. The selection is based ... Read more.
fluentinmandarin.com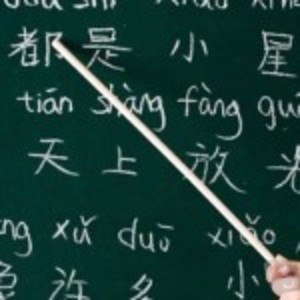 Olle Linge – over 7 years
A neat overview of most of the radicals, grouped by meaning. Sold as a poster too! Read more.
Olle Linge – almost 8 years
What can we say mathematically about the difference between simplified and traditional Chinese characters? This is an in-depth discussion about character simplification, the information content of ... Read more.
medium.com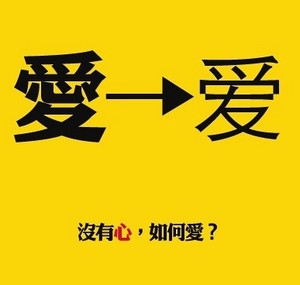 Olle Linge – almost 8 years
*The following introduction was written by John Renfroe and published here: [Learning Classical Chinese is for everyone (no, seriously!)](https://www.hackingchinese.com/learning-classical-chinese-... Read more.
cp.com.cn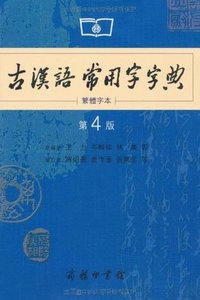 Olle Linge – 11 months
This is a digital version of the official authoritative stroke order standard used in China. It is sorted by stroke and is not searchable, so it's a bit hard to use. Thus, other resources will ofte... Read more.
yuke.blcu.edu.cn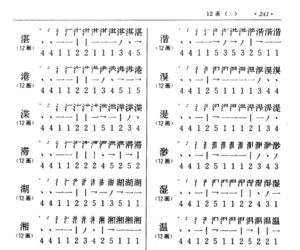 Olle Linge – almost 2 years
Follow this Twitter account to get a new animated Chinese Idiom (Chengyu) in your Twitter feed every day. Characters are Simplified Chinese, pronunciation is Pinyin (coloring is [Hanping's](http://... Read more.
twitter.com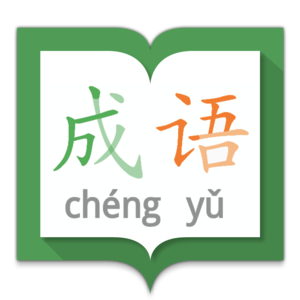 hanpingchinese – over 6 years
This page lists variant pronunciations and their standard readings in Mandarin Chinese (Mainland Standard). It does not list characters that have different readings based on different meanings, so ... Read more.
baike.baidu.com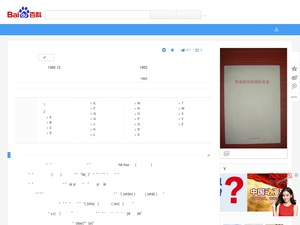 Olle Linge – about 7 years