Participation
in Reading challenge, November 2020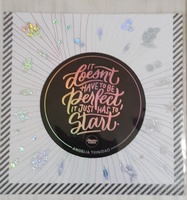 杜雁子
10 minutes
0.17h
Reading preview pages of several e-books labeled as graded readers for Chinese language learners. I am unclear why a reader marketed as intermediate level would put pinyin over all the characters.
10 minutes
0.17h
Reading more of ch. 1 of 三体。
25 minutes
0.42h
Two evenings of re-reading first book in 三体, several years after I read it before. What do you know, feels easier to comprehend. How nice. I set aside my professional reading for fiction for now.
20 minutes
0.33h
Reading "Languages & Children" a bit & 微信 comments.
10 minutes
0.17h
Starting reading at my level now: Chinese translation of 4th edition of "Languages and Children: Making the Match" by Curtain & Dahlberg.
10 minutes
0.17h
Read "Sports Fan", another Sinolingua reader that claims Intermediate Low ACTFL proficiency level. Full page illustrations; feels rather vocabulary-driven rather than story-like. (All about how the kid looks, wears, which sports played, etc - not really a story, more like a description. My students sometimes asked about sports-related stories. This is not that.)
15 minutes
0.25h
Finished the Jack Ma (mini) book.
15 minutes
0.25h
Continuing with Jack Ma's story of founding Alibaba.
10 minutes
0.17h
"Graded reader" Jack Ma & His Alibaba Dream. Different style than a typical graded reader - 300 character level, but lots of new words glossed per page & used once in the short text. There are accompanying pictures in the text pages and as a separate, image-only section (I imagine using it as visual prompts to tell or retell the book content). I got this to see this style of material, since it's not common to find nonfiction or biography in earlier levels of graded readers. Not convinced this fits the 300-character level.
60 minutes
1.0h
Finished the book about Qin Shi Huang. It says it's a 750-character level book, but the words used and annotated are often very specialized and only used once in the book. That's not the design I'd lean towards for extensive reading material especially at 750 level (maybe at 1500?). I find the cartoonish illustrations kind of a mismatch to the content (he orders a son to commit suicide, his childhood friend's head is sent to him in a box, and after the emperor's death he rotted in his own carriage for a long time before arriving in the capital city -- things like that).
15 minutes
0.25h
In the Sinolingua reader, Qin Shi Huang is now 20 years old and has exiled his mom. (She wasn't all that nice herself, but still.)
15 minutes
0.25h
Continuing Sinolingua graded reader about Qin Shi Huang.
Thanks for your link for the Bible in Chinese. I will check them out to Upload into my Pleco. As to how? Here's the method. Log into your Pleco device on iPhone, iPad. I don't see it on my Android phone. Under Settings, click on File Manager. It will open the Documents menu. Scroll down your list to Upload/download files. In the Upload Files, the Enable Upload, Download should be ticked by default. You can enable WeDav for certain files to work. Copy your variable Address Details. Please note: it changes every time you log in! The Instructions are: Enter your address above into your computer's web browser to upload/ download files to your iPhone/ iPod/iPad through that. (this only works if you're on the same WiFi network) Here's a Tip ;) Download Calibre to you PC to manage, convert any eBook, ePub files (none DRM protected) to pdf and vice-versa.
You can contact Pleco Helpdesk as to how to Upload/Download on Android devices. I would like to know too.
Thank you, I haven't made that much use of Pleco's less obvious features before, but it can be nice to read off my phone with more direct dictionary access.
多谢《圣经》中英对照豪华版 pdf uploaded into my Pleco. Am now reading Genesis!
Further to the note, you need to upload to each device, ie your iPhone and iPad individually as each has its own iP address.
Nice, glad that worked for you!
This is the reason I am reading Genesis, something to do with Shi Huang Di; https://www.divinerevelations.info/characters/characters_streaming_video.htm
20 minutes
0.33h
Next reading Sinolingua's book about Qin Shi Huang. It's much more historical fiction than nonfiction in approach (dialogue between people, description of their feelings).
15 minutes
0.25h
Going through some graded readers (for now, below my level, looking for good stories to share with students). I read "The Cowherd & the Weaver Girl", Sinolingua
| | |
| --- | --- |
| Challenge time progress: | |
| Goal progress: | |
| | |
| --- | --- |
| Score | 4.8 |
| Rank | 46th |
| Hours reported | 4.8 |
| Profile | |
| Goal | 5h |