Hacking Chinese Resources
Click one or more tags to show relevant resources. Follow @ChineseLinks on Twitter, to get notified about new resources!
Filter
9 resources found.
Chinese-forums is the best place to go online if you have questions about Chinese or want to browse through threads where other people (some of them very knowledgeable indeed) discuss Chinese and r... Read more.
chinese-forums.com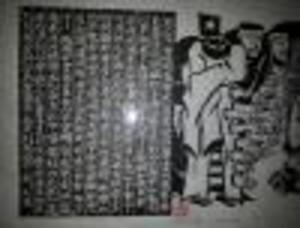 Olle Linge – about 9 years
Stack Exchange is a site where people can ask questions to the community and get answers back. These answers are then rated by other people in the community and the most helpful answer can be chose... Read more.
chinese.stackexchange.com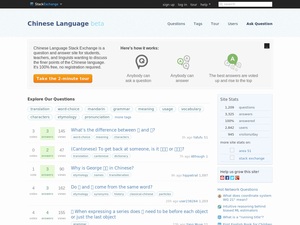 Olle Linge – about 9 years
This is the most active discussion group on Reddit for discussing questions related to the Chinese language. Most posts here are questions about Chinese, so if you already know a bit, you can help ... Read more.
reddit.com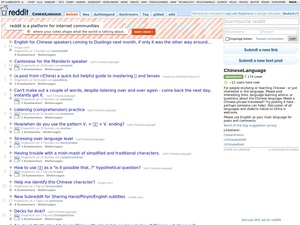 Olle Linge – about 9 years
Word Reference offers several good forums for discussing languages and this is the Chinese section. It's perhaps not as active as Chinese Forums and I don't follow this forum regularly, so I don't... Read more.
forum.wordreference.com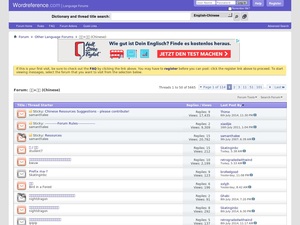 Olle Linge – over 8 years
Douban is one of the most popular online Chinese communities and forums. You can read a wide variety of material - on almost any topic imaginable - from native speakers. It's a wonderful source... Read more.
douban.com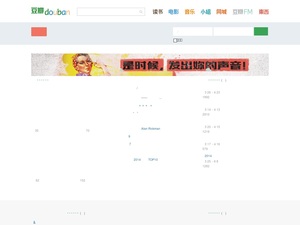 Ah-Ke – about 9 years
Langademy is a language learning social network that connects students with natives from all over the world. Students can practice Chinese, English, French or any other language at Langademy by mak... Read more.
langademy.com

Olle Linge – over 6 years
HiNative is a Q&A site where you can ask people all over the world about culture, language, anything. We support over 100 languages. Read more.
hinative.com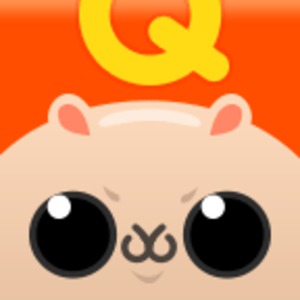 Rebecca McKay – over 8 years
A Chinese discussion forum / social news site with discussions about almost everything. Good for reading about your particular interests or perhaps even participating in the discussions yourself. Read more.
Olle Linge – about 9 years
Floomli is a free platform for exchange languages during video call, voice call or text conversation. By joining Floomli you become a part of a global language practicing network . The main goal of... Read more.
floomli.com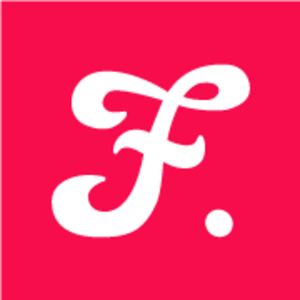 Marek – over 6 years