kdgbalmer
Resources submitted
A comprehensive, free resource for standard Chinese grammar, organized by part of speech and difficulty level, with clear, practical examples of usage. This site includes helpful bite-sized expl... Read more.
resources.allsetlearning.com
kdgbalmer – almost 9 years
A series of graded readers for early stage reading. The levels progress from 300 to 500 to 750 words. The stories contain a lot of repetition to ensure learning but at the same time tell more e... Read more.
chinesebreeze.net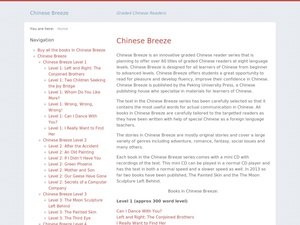 kdgbalmer – almost 9 years
PPS.tv is an online source of Chinese TV episodes and films. Great for finding input content to improve comprehension and listening ability. Nearly all of the Chinese shows have Chinese subs as ... Read more.
pps.tv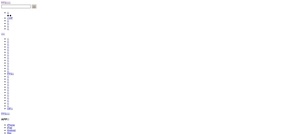 kdgbalmer – almost 9 years