电猫
Resources liked
Recently liked by 电猫.
Popup Chinese has a huge library of lessons for different levels and most of it is available for free (although you need to sign up). There are also vocabulary notes and so on, but I consider the a... Read more.
popupchinese.com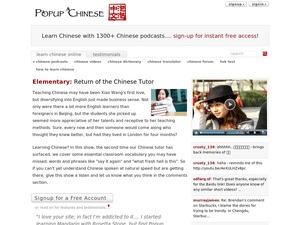 Olle Linge – almost 9 years
A great resource collections with over 100 episodes, all with transcripts. The audio is, as the name implies, rather slow, which makes it more accessible than more rapid, native content. The episod... Read more.
kitchenknif.github.io

Olle Linge – over 8 years
Stack Exchange is a site where people can ask questions to the community and get answers back. These answers are then rated by other people in the community and the most helpful answer can be chose... Read more.
chinese.stackexchange.com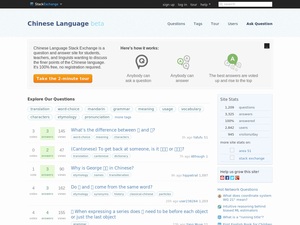 Olle Linge – almost 9 years
A comprehensive, free resource for standard Chinese grammar, organized by part of speech and difficulty level, with clear, practical examples of usage. This site includes helpful bite-sized expl... Read more.
resources.allsetlearning.com
kdgbalmer – almost 9 years
Anki is by far the most versatile spaced repetition software out there. It's not the easiest one to install and understand exactly how to use, but once you are familiar with it, you can do anything... Read more.
ankisrs.net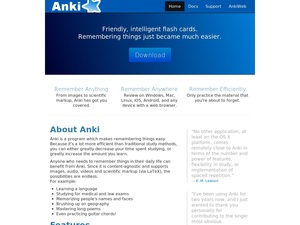 Olle Linge – over 8 years
Skritter is an app for learning Chinese vocabulary, especially handwriting. It offers smooth handwriting input with some corrective feedback, combined with spaced repetition that allows you (or me,... Read more.
hackingchinese.com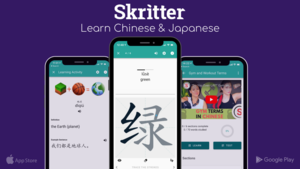 Olle Linge – almost 9 years
Pleco is one of the most popular mobile dictionaries for Chinese learners. It basically removes the need for any kind of paper dictionary and allows easy look-up for words using English, hand-writi... Read more.
pleco.com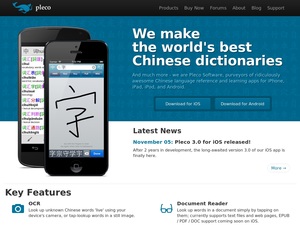 Olle Linge – almost 9 years
HanziCraft is a web application that takes you into the depths of Chinese characters. It aims to provide information on Chinese characters in a easy clean format with awesome useful information. It... Read more.
hanzicraft.com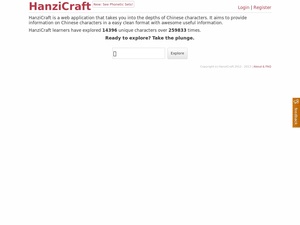 Olle Linge – almost 9 years