Hacking Chinese Resources
Click one or more tags to show relevant resources. Follow @ChineseLinks on Twitter, to get notified about new resources!
Filter
14 resources found.
Listen to native speakers, mimic the audio while recording, receive instant feedback on spoken phases. Then submit your recording to be evaluated by real native teachers. Read more.
waichinese.com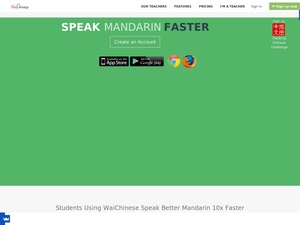 电猫 – almost 7 years
This article describes the basics of way to teach tones that is different from the traditional way mainly in that the third tone is no longer described as a falling-rising tone (since that is rarel... Read more.
sinosplice.com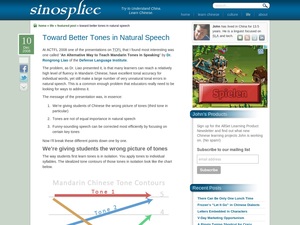 Olle Linge – almost 8 years
The ultimate solution for quickly looking up Chinese words on your smartphone or tablet, no matter what app (or system screens) you are using. Note: For Android 5.0 (Lollipop) and higher. Whe... Read more.
play.google.com
hanpingchinese – over 6 years
Glossika offers an audio method that consists of hundreds of bilingual sentences read by native speakers. They are selected to be natural-sounding and very common sentences and structured to build ... Read more.
glossika.com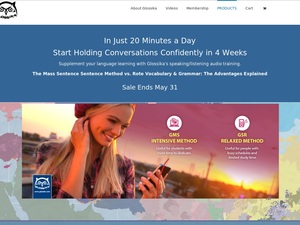 lazylink – over 6 years
This is the traditional Pinyin chart with audio, with the added benefit that you can download it and use it offline. Contains separate mp3 files. Female speaker with clear pronunciation. Edit: Y... Read more.
chinesepod.com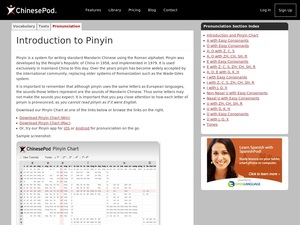 Olle Linge – over 7 years
This is a basic but fairly comprehensive overview of the phonology of Standard Chinese (or Mandarin, as it might be better known as). This site covers consonants, vowels, syllables, tones, word str... Read more.
en.wikipedia.org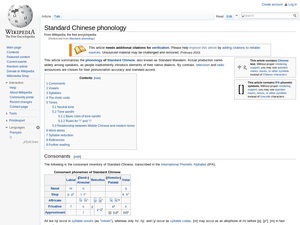 Olle Linge – over 7 years
UPDATE 2017: This app is now rolled into our Hanping Dictionary apps (Lite, Pro & Cantonese). Great way for beginners to practice single and double-syllable Chinese words. ★ Ideal for any stu... Read more.
play.google.com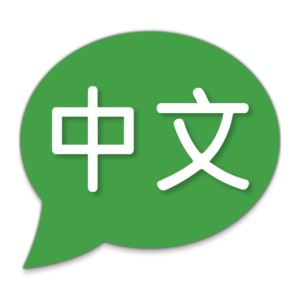 hanpingchinese – almost 6 years
Duanmu San's "The Phonology of Standard Chinese" is by far the best introduction to Mandarin phonology that I'm aware of. It's mostly useful for people who like phonology or are already at an advan... Read more.
hackingchinese.com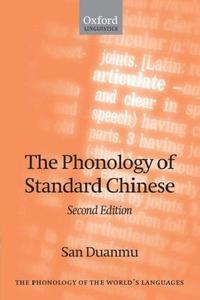 Olle Linge – over 7 years
Description provided by OptiLingo (I have not yet tried this service myself): "OptiLingo is a hands-free language learning app that prioritizes learning Chinese through speaking rather than typi... Read more.
optilingo.com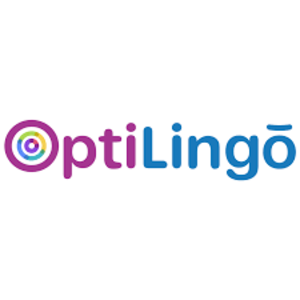 Olle Linge – over 1 year
This is a presentation by Thomas S. Mullaney about Chinese typewriters through history. In the digital age, typing in Chinese is easier than it has ever been, but how did the Chinese typewrite evol... Read more.
Olle Linge – over 1 year
TutorMandarin is an online Chinese tutoring software and service. Students take 1-on-1 classes with professional Mandarin tutors on PC, Android, or iOS. Full courses from Beginner to Advanced, Spok... Read more.
tutormandarin.net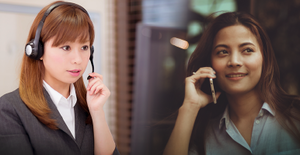 hanpingchinese – almost 4 years
This is a research paper detailing a study of the mutual intelligibility of Chinese topolects. Dialects were sorted into groups and then it was experimentally tested how much of words and sentences... Read more.
openaccess.leidenuniv.nl

Olle Linge – over 5 years
Online Chinese flashcards that adapt to your learning, Chinese speaking practice using voice recognition, and a simple, fast Chinese-English dictionary. Read more.
fastchinese.org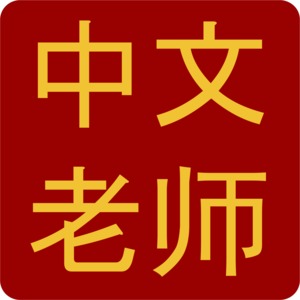 ChineseTutor – over 7 years
This is a review of Perry Link's book about Chinese. This passage sums it up pretty well, and although I haven't read the book (yet), it's high on my list of books to get my hands on: "In writin... Read more.
lareviewofbooks.org

Olle Linge – almost 8 years